Leading businesses and thousands of young people back government work experience drive
The 'WE can' campaign, run with the help of young people so they are job-ready, is backed by 30 businesses and organisations.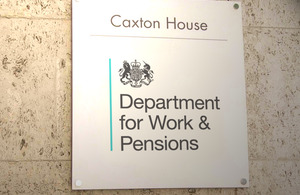 More than 30 leading businesses and 12,000 young people will be at the forefront of boosting work experience for young people in the UK, under a new government campaign launched today (12 August 2015).
Two thirds of employers say that work experience is a crucial factor when hiring staff – more than those who prioritise academic qualifications – according to UK Commission for Employment and Skills (UKCES) research.
In a first of its kind, the government is launching the 'WE can' campaign, in which 84 Youth Ambassadors from Youth Employment UK (YEUK), will give advice on how others can set up their own work experience placements and make the most of their time in a business setting.
The government has also teamed up with industry body Recruitment and Employment Confederation (REC) as part of the new campaign to highlight the benefits of work experience.
Employment Minister Priti Patel said:
Young people tell me they can't get a job without work experience, but they can't get work experience without a job.

That is why we are launching the 'WE can' campaign to give young people practical advice about making the most of their summer holidays – and beyond – to gain valuable business skills.

With 14 million jobs likely to open up in the UK in the next decade, this one nation government wants young people to be at the forefront of the opportunities to get the best start in life.
The new 'WE can' campaign aims to support young people make the most of those, by incorporating work experience into their career plans.
It is being launched ahead of GCSE and A-Level results and will be supported by up to 12,000 young people who are part of the Youth Employment UK network – led by their 84 Youth Ambassadors from across the country.
The campaign will encourage them to take 'workies' – the work version of a selfie – to demonstrate to their friends at school, college and university how the new skills they have picked up during work experience have helped them in their career.
Young people can share their stories, top tips for finding work experience and the top three things they learned by using the #WEcan hashtag on Facebook, Twitter and Instagram.
And the government has teamed up with the industry bodies in the recruitment sector to help get the message out about the role employers and recruiters can play in a growing jobs market.
'WE can' has already been backed by around 30 national companies, with the aim of 100 in the coming months, with the aim of encouraging businesses to create new work experience opportunities for young people. They include:
Youth Employment UK (YEUK) – lead campaign partner
The Recruitment and Employment Confederation – lead campaign partner
Barclays
Halfords
Marks & Spencer
Plotr
Confederation of British Industry (CBI)
Chartered Institute of Personnel and Development (CIPD)
Institute of Directors (IOD)
British Broadcasting Corporation Academy (BBC)
Bourne Leisure
BPS Recruitment
Construction Industry Training Board (CITB)
The launch comes as the employment rate of 16 to 24-year-olds who have left full-time education is at the highest in nearly 10 years – it has risen above levels seen before the recession to 73.4%. Overall youth unemployment has fallen to its lowest since 2008.
Recruitment and Employment Confederation chief executive Kevin Green said:
Last month, we found the number of people placed into permanent jobs via recruitment agencies increased for the thirty-fourth month in a row. But feedback from recruiters is that it's becoming more difficult to find people with the right skills to fill the job vacancies.

Business, government and educators must all play a part in helping young people understand the world of work so they can secure the jobs being created.

Encouraging more young people to see the value of work experience is just the first step. That is why the Recruitment and Employment Confederation is delighted to be part of the 'WE can' campaign.
YEUK chief executive Laura-Jane Rawlings said:
Many of our young members tell us that having some experience of work whether that is a part-time job or volunteering has made the difference between getting a job or not.

Helping young people to embrace the opportunities for work experience and encouraging employers to create those opportunities is essential if we are to see a real move to stamping out youth unemployment and bridging the skills gap.

The exciting thing about this campaign is the input of young people. That's why we are delighted to be supporting the 'WE can' campaign.
Visit Tumblr to share your work experience story – workexperiencecan.tumblr.com
Contact Press Office
Media enquiries for this press release – 020 3267 5122
Press Office
Caxton House
Tothill Street
London
SW1H 9NA
London Press Office (national media and London area enquiries only – not questions about personal claims) 020 3267 5144
Out-of-hours (journalists only) 07623 928 975
England and Wales (local media enquiries) 029 20 586 then 097 or 098 or 099
Scotland (local media enquiries) 0131 310 1122
Follow DWP on:
Published 12 August 2015