World news story
Leadership Academy and Innovation Lab in Turkmenabad
The Leadership Academy and Innovation Lab was organised by UNFPA, jointly with the Ministry of Education and Youth Organisation, and funded by the British Embassy in Ashgabat.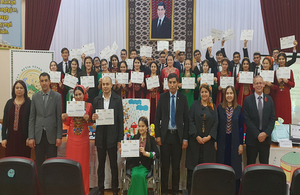 The concluding part of the Leadership Academy and Innovation Lab (LAIL), which brought more than 300 Turkmen youth in all five regions and the capital a platform to create an enabling environment to empower adolescents, to develop their leadership skills and creative thinking and to foster civic responsibility through development of social innovation projects, took place on 9 November in Turkmenabad. LAIL's main focus was on rural girls in the country. It was organised by UNFPA, jointly with the Ministry of Education and Youth Organisation, and funded by the British Embassy in Turkmenistan.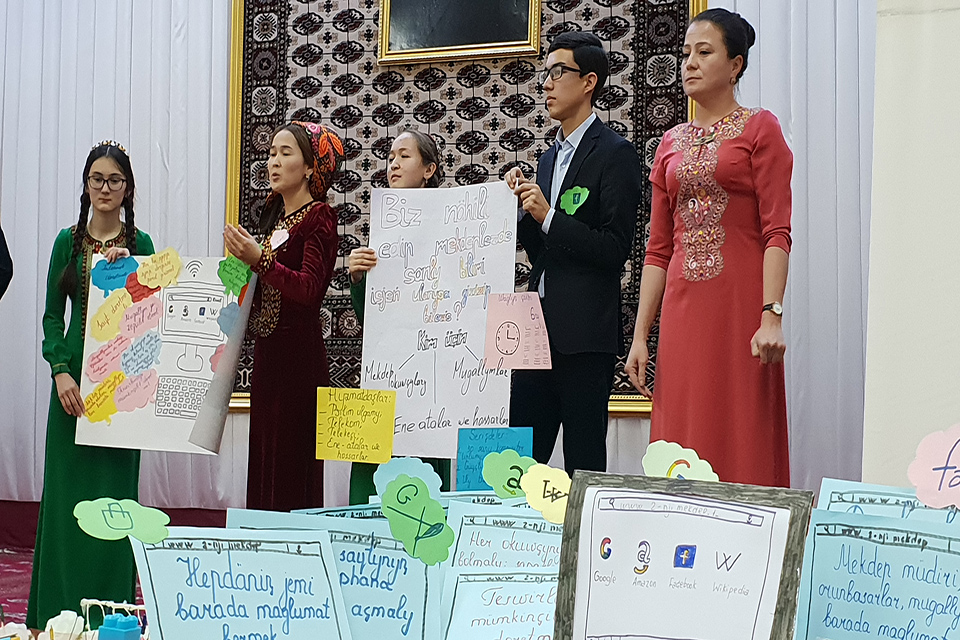 It was an emotional night in Turkmenabad for all participating young school pupils, young professionals, college students, as well as youth with disabilities after spending unforgettable five days together to learn, discuss, debate and then propose solutions to the existing challenges in their own communities with the support of senior UNFPA experts. At the end six excellent social innovation projects were presented to the jury composed of the UNFPA Country Representatives, Deputy Head of Mission of the British Embassy and the heads of Lebap region's Department of Education, Youth Organisation and Women's Union of Turkmenistan. For many pupils this was the first such opportunity in their lives! Moreover, government representatives praised the support of the British Embassy and asked for more projects like this one in the future.
Five Academies were held in the regions and one in the capital, Ashgabat. Young leaders completed the intensive leadership training course, which helped them gain skills in creative and analytical thinking, thinking outside of the box, working in teams, constructively and freely expressing their views and ideas. As a result UNFPA gathered more than 200 innovative project ideas which will be saved in a newly created UNFPA Projects Bank. With the support of the Turkmen government UNFPA will work on bringing those projects to life from the next year.
The British Embassy will continue empowering girls and promoting youth leadership and participation, and we are very grateful to UNFPA and the Government of Turkmenistan for their tremendous support for young girls and boys to develop their skills and knowledge needed to make a positive contribution in the lives of their families, communities and the country as a whole.
Published 19 November 2018