Government response
Law Commission consultation on the current law on rights to light
The Department for Communities and Local Government comments about the Law Commission's consultation.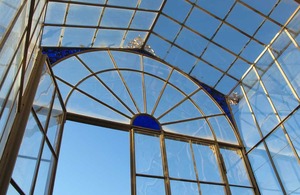 Rights to light are valuable: they give landowners certainty that natural light will continue to be enjoyed by a property, increasing its utility, value and amenity.
Rights to light are private property rights that benefit buildings, both residential and commercial. Not all buildings have them. Rights to light are sometimes created deliberately, but more often arise informally, over time. This can happen if light comes through a window over a neighbour's land for 20 years.
The Law Commission is examining the balance in the current law between the rights of landowners and the planning system.
A Department for Communities and Local Government spokesman said:
"This is a consultation by the independent Law Commission, which is seeking to update and improve confusing and fragmented land law and legal rulings which date back to 1832. The right to light is entirely separate from planning law.
"Such proposed land law reform is no different from the Party Wall Act 1996 which consolidated complex legislation on land boundaries that dated back to the 17th Century.
"The government recognises how important natural light is to people and is absolutely committed to the protection of their rights to it."
You can find out more on the Law Commission website.
Photo above by Antony Kwok on Flickr. Used under Creative Commons.
Published 19 February 2013