World news story
Launch of King's College London Alumni association
The British Embassy in Luxembourg recently welcomed the launch of a new alumni association for former students of Kings College London.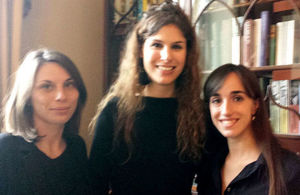 On 14 April 2016 the British Ambassador to Luxembourg, John Marshall, hosted the launch of an association of former King's College London students resident in Luxembourg.
One of those former students, Simone Schmitt, who completed her LLM degree in the academic year of 2013/2014, took the initiative to formally establish an association with the aim of keeping in touch, networking and giving advice to any Luxembourg students considering university studies in the United Kingdom. Around 200 former students of King's College London live in Luxembourg and more than a quarter of them were able to attend the launch event, which was sponsored by the law firm Linklaters LLP Luxembourg, Bernard Massard and Bofferding.
The British Embassy in Luxembourg is keen to encourage more students from Luxembourg to pursue their higher education in the UK and has valued the important role that UK University alumni associations in Luxembourg have played for many years in sharing their first hand experiences with prospective students. Ambassador John Marshall was therefore delighted to see an addition to the current list of UK University Alumni Associations in Luxembourg, which includes associations for former students of Oxford, Cambridge and Warwick Universities and the London School of Economics.
Students from Luxembourg have traditionally looked at university education available abroad and in addition to neighbouring countries, Britain has been a popular option, not only for English literature courses, but for the whole wide range of subjects and subject combinations available at British universities. At postgraduate level, law classes have been most sought after. The number of Luxembourg students in Britain has been gradually going up over the years and currently there are around 1,200 students from Luxembourg enrolled at British universities.
Published 21 April 2016