Launch of certification to improve standards of journalism in Pakistan
Twenty-nine candidates sat for the first round of testing on the 'Basics of Editing'.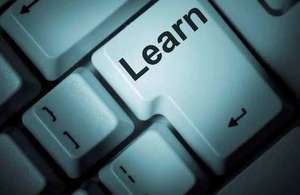 A qualification aimed at improving the standards of journalism in Pakistan has been launched by the British High Commission and Centre for Excellence in Journalism (CEJ) at the Institute of Business Administration in Karachi. IBA CEJ will display the list of successful candidates on their website on March 8th.
The British High Commissioner Thomas Drew said:
I am delighted that have we have launched this certification which we hope will create a baseline qualification for journalists in Pakistan and help build further their capacity.

The UK is a strong supporter of journalism in Pakistan. Last year we trained over 80 journalists on media ethics and security. This is in addition to the seven Pakistani journalists we send to London every year through our Chevening South Asia Journalism Programme Fellowship (SAJP).

A healthy media sector is one of the pillars of a successful society. High professional standards of journalism will make an important contribution to Pakistan's development as it strives to fulfil its true and considerable potential.
The Director of CEJ IBA Kamal Haq Siddiqi said:
The profession of journalism is unique all over the world. Neither is a journalism degree required to practice the profession nor is there a system of licensing in place that can establish that standards are being maintained.

As a result, it is difficult also to quantify professional achievements. In such a profession, the idea of introducing certification has been widely welcomed as it gives professional recognition to the hundreds of journalists working in the field or on the editing desks.

We are hopeful that such an initiative will not only set standards but also raise professional conduct in the profession in the years to come.
More information
The certification developed by the British High Commission and the CEJ incorporates a holistic approach to media. The courses for the certification are 'Basics of Editing' and 'Basics of Reporting' and have been developed in consultation with senior Pakistani journalists.
The testing for the 'Basics of Reporting' course will take place on March 6th 2018. CEJ aims to conduct the courses quarterly and train other media schools and organisations to deliver the CEJ accreditation as well.
Interested candidates can find out more information and how to apply here
For updates on the British High Commission and for more information on the Chevening Programme, please follow our social media channels:
Contact
British High Commission
Islamabad
tel: +92 51 2012000

Published 19 March 2018