Latest Olympic Quarterly Report published
Anticipated final cost reduced by £211 million since 2010 Spending Review.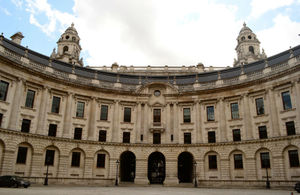 Figures from the Government's February 2012 Olympic Quarterly Economic Report show that the overall funding package for the Games remains at £9.298 billion with £527 million of uncommitted contingency available, a reduction of £1 million on the previous quarter.
"With 150 days to go to the Games, we remain on time and within budget with more than £500 million of uncommitted contingency remaining," said Mr Robertson. "This puts us in a strong position and gives me increasing confidence that we can deliver the Games under budget." 
Decrease in construction and transport costs
The anticipated final cost of the Olympic Delivey Authority's (ODA) construction, infrastructure and transport programme is £6.777 billion, a decrease of £79 million on the previous quarter. This includes £26 million that the ODA has returned to DCMS which is being transferred to LOCOG and the OPLC for work on Park Venues and security. On a like-for-like basis, the ODA's anticipated final cost has reduced by £211 million since the 2010 Spending Review.
The construction programme is 96% complete.
Further information
Published 28 February 2012