Press release
Latest figures on economy show Wales closing gap on rest of UK
Wales has been the fastest growing economic area per head outside of London since 2010, according to latest statistics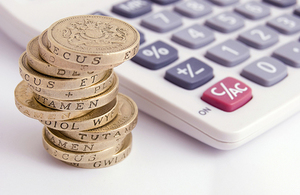 New figures from the Office for National Statistics show Wales has experienced the fastest economic growth per head in the UK outside of London since 2010.
The trend emerges in the latest figures on Gross Value Added (GVA) – a measure of the increase in the value of the economy due to the production of goods and services.
While GVA per head in Wales is the lowest of all the UK nations and regions, the relative gap with the average for the UK as a whole has closed over the last year from 70.5 per cent of the UK average to 71.0 per cent.
The figures reveal strong GVA rises in areas including Conwy and Denbighshire, Gwynedd, Powys, Monmouthshire and Newport and Gwent Valleys.
GVA per head in West Wales and the Valleys increased by 2.5 per cent compared to an increase of 3.0 per cent for East Wales. The increase for West Wales and the Valleys was higher than the rise in GVA per head across the UK of 2.1 per cent.
Alun Cairns, Secretary of State for Wales, said:
The latest GVA figures show that Wales has been the fastest growing economic area per head outside of London since 2010. We are closing the gap on the rest of the UK and you see that mirrored in our strengthening jobs market.

North, south and west Wales are all contributing to what is an improving and country-wide picture.

We are shifting the country's traditional reliance on public spending as major investors chose Wales for private sector projects – from the new Deeside research centre backed by Airbus to this week's confirmation that Aston Martin has bought a site in the Vale of Glamorgan for its DBX model.
Published 16 December 2016