Latest Dounreay demolition caught on camera
The decontamination and waste handling facility, code named D1207, is the latest plant to be demolished at Dounreay.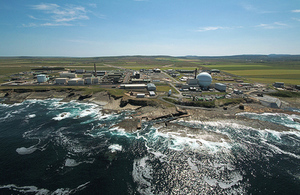 The plant, which was built to serve the site's chemical plants in the 1950s, was knocked down following a four-year clean-up.
A time-lapse film of the demolition has been posted on Dounreay TV and on YouTube.
Published 4 July 2012