News story
Last chance to nominate Millies heroes
Nominations for this year's Sun Military Awards close on Monday 9 September, so make sure you put your heroes forward for consideration.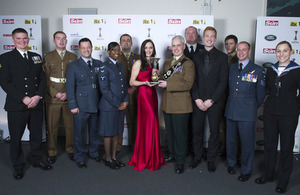 The Millies are a chance for the British public to pay tribute to the men and women of our Armed Forces and highlight specific brave deeds.
Nominations are open for the following categories:
Support to the Armed Forces
Life Saver
Best Reservist
Best Unit
Most Outstanding Soldier
Most Outstanding Airman
Most Outstanding Sailor/Marine
Overcoming Adversity
Last year there were also 2 Judges' Special Recognition Awards presented. One was given to the Armed Forces for their contribution to the London 2012 Olympics and the other to the Complex Trauma Team at Headley Court Defence Medical Rehabilitation Centre.
Olympians Victoria Pendleton and Greg Rutherford presented the award for the contribution to last year's Olympics. At its height, more than 17,500 personnel stepped in when G4S were not able to provide sufficient guards for all the venues.
Senior Aircraftwoman Afyah Bubb, an RAF medic who volunteered to be part of the security team at the Olympic Park, saw it as a 'once-in-a-lifetime opportunity'. She said:
We were there to do a job but I unexpectedly got the chance to see Ellie Simmonds break some swimming records which was fantastic.
Squadron Leader Brian Fahy added:
We were really proud to be part of the Games this summer and see the superb performance of our athletes. Who wouldn't want to be part of the greatest show in town?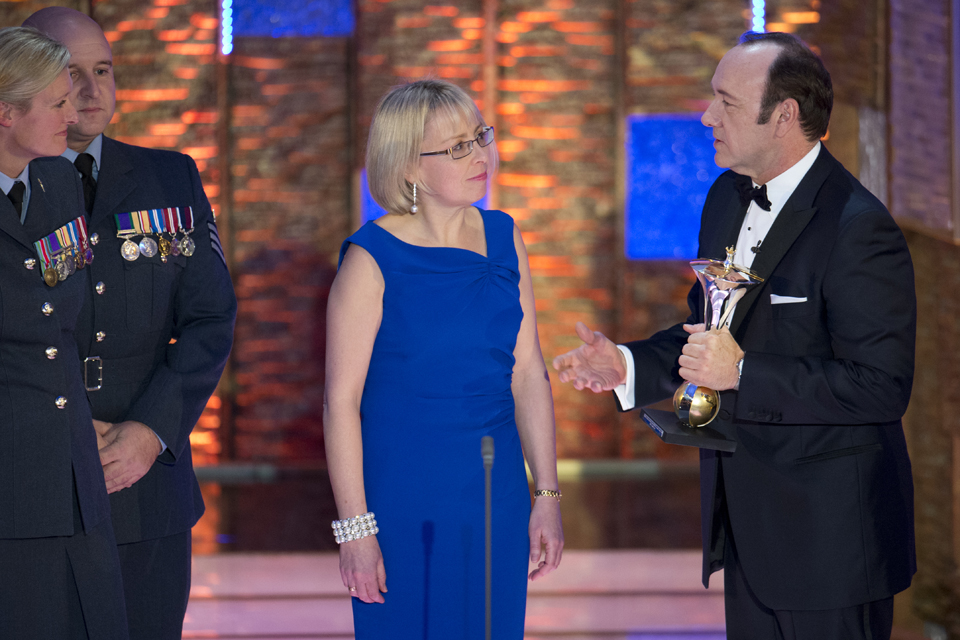 The second Judges' Special Recognition Award honoured the Complex Trauma Team at the Defence Medical Rehabilitation Centre Headley Court.
It is the remarkable skill and dedication of the 110-strong trauma team that help many critically wounded soldiers overcome life-changing injuries so they can get back to leading active lives.
Complex Trauma Team manager Anne Brannagan received the award on behalf of Headley Court from actor Kevin Spacey who congratulated and shook hands with each of the 10 team members on stage.
Group Captain Clare Walton, Commanding Officer at Headley Court, said:
Kevin Spacey was just very complimentary, it was great, and to have someone of his level of superstardom even know who we are is lovely.
Nominations for the 2013 Millies will only be accepted for actions occurring in the period 1 September 2012 to 31 August 2013 and can be made via The Sun's website at www.thesun.co.uk/millies
Published 6 September 2013