Press release
Last chance for businesses in Cardiff to get a subsidised broadband installation – apply now!
Cardiff's businesses have only until 30th September to apply for a subsidised installation of faster and better broadband services, as the Government's market testing of the Broadband Voucher scheme draws to a close.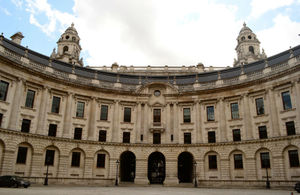 The scheme, which is part of the Government's "Super Connected Cities" programme, allows businesses to apply for grants of up to £3,000 to cover the costs of installing faster and better broadband into their premises. It particularly aims to benefit small and medium enterprises (SMEs), helping cities to create and attract new jobs and investment, and make the UK a more attractive place for companies to locate and do business.
Other cities taking part in this initial stage are Manchester, Salford, Edinburgh and Belfast.
All the information businesses need to apply for the vouchers can be found at https://www.connectionvouchers.co.uk/
Communications Minister Ed Vaizey said:
"Having faster and more reliable broadband connections in Salford will be instrumental in driving growth and boosting the local economy. I strongly urge the businesses of Salford to make the most of this offer which will save them literally thousands of pounds and ensure they are properly equipped to compete in today's digital age."
Cllr Russell Goodway, Cabinet Member for Finance & Economic Development, said:
"Successful cities need to be connected cities. It's little known that Cardiff is already one of the most digitally connected cities in Britain, with a higher percentage of our households able to access super-fast broadband than any of the other major UK cities.
"The £10m Super Connected Cities investment will take us to the next level, ensuring that Cardiff will be one of the most digitally connected cities in Europe. The voucher scheme will ensure that no business in Cardiff will be frustrated or held back by poor broadband connectivity. It will help digital businesses grow as well as helping traditional businesses go digital, and so is a great boost for Cardiff as we look to rebuild momentum in the city economy."
The scheme is part of the Government's wider "Superfast Britain" programme of work which is transforming the UK's communication infrastructure. Around 88% of the country will have access to superfast broadband by December 2015, with an estimated 90% getting superfast coverage by early 2016. An extra £250 million of investment means we will reach 95% of premises by 2017 and we are now exploring with industry how to expand coverage further, using more innovative fixed, wireless and mobile broadband solutions, to reach at least 99 per cent of premises in the UK by 2018.
Notes to Editors
In 2011, the government set aside £100 million for an Urban Broadband Fund (UBF) that will create up to ten 'super-connected' cities across the UK. This was followed in 2012 by a further fund of £50 million for a 'second wave' of cities to benefit from this programme
The super-connected cities will benefit from increased access to faster and better broadband, and large areas of public wireless internet (wifi) access
The super-connected cities were announced in two waves. The first wave, announced in March 2012, included: Manchester, Birmingham, Bristol, Belfast, Newcastle, Leeds and Bradford (joint proposal), Edinburgh, Cardiff and London
We announced the second wave of super connected cities in December 2012. They are: Aberdeen, Brighton and Hove, Cambridge, Coventry, Derby, Derry/Londonderry, Newport, Oxford, Perth, Portsmouth, Salford and York
Published 17 September 2013