World news story
Laos to attend Illegal Wildlife Trade Conference
Laos is set to participate in the biggest ever global conference on the Illegal Wildlife Trade, to be held in London on 11-13 February.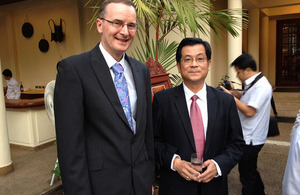 With support from the British Embassy Vientiane, Vice Minister for Agriculture and Forestry Dr. Phouangparisck Pravongviengkham will lead a small Lao delegation to the conference, which aims to give a new impetus to global efforts to combat illegal wildlife trafficking.
The conference aims to position the Illegal Wildlife Trade as much more than just an environmental issue. Much rather, it is a criminal industry generating billions every year, driving corruption and insecurity, undermining poverty eradication efforts and sustainable development as well as fostering possible links to terrorism. The conference's objectives are to improve law enforcement, the role of the criminal justice system, reduce the demand for wildlife products and support the development of sustainable livelihoods for communities affected by the Illegal Wildlife Trade. It will focus on three iconic species on the brink of extinction, namely elephants, tigers and rhinoceros which are primary targets of organised criminal activity.
The London Conference on the Illegal Wildlife Trade is being hosted by Prime Minister David Cameron in conjunction with members of the British Royal Family, including Prince Charles, the Royal Foundation of the Duke and Duchess of Cambridge and Prince Harry, as well as United for Wildlife, a collaboration between the Royal Foundation and seven of the world's most influential conservation organisations as well as a wide range of NGOs.
Invitees to the Conference are the countries most affected by Illegal Wildlife Trade as well as G8 partners.
Lao PDR has been named a priority country for the conference, given the growing impact of the Illegal Wildlife Trade here. Neighbouring countries are amongst the world's biggest markets for illegal wildlife products, making Lao PDR a target country as both a source and a transit destination for illegally poached animals. The US government recently issued a USD 1 million reward for information leading to the dismantling of one of the world's most prolific international wildlife trafficking syndicates, the Xaysavang Network, based in Lao PDR. The "kingpin" is thought to be Vixay Keosavang, a Lao national, whose trading links span Asia and Africa, trading African ivory, rhino horns, tiger bones and other endangered animals.
In advance of the London Conference, the British Embassy Vientiane organised an awareness-raising event on Wednesday 5 February around the theme of the illegal wildlife trade. Guests included staff of relevant government institutions, International and Civil Society organisations and diplomatic missions.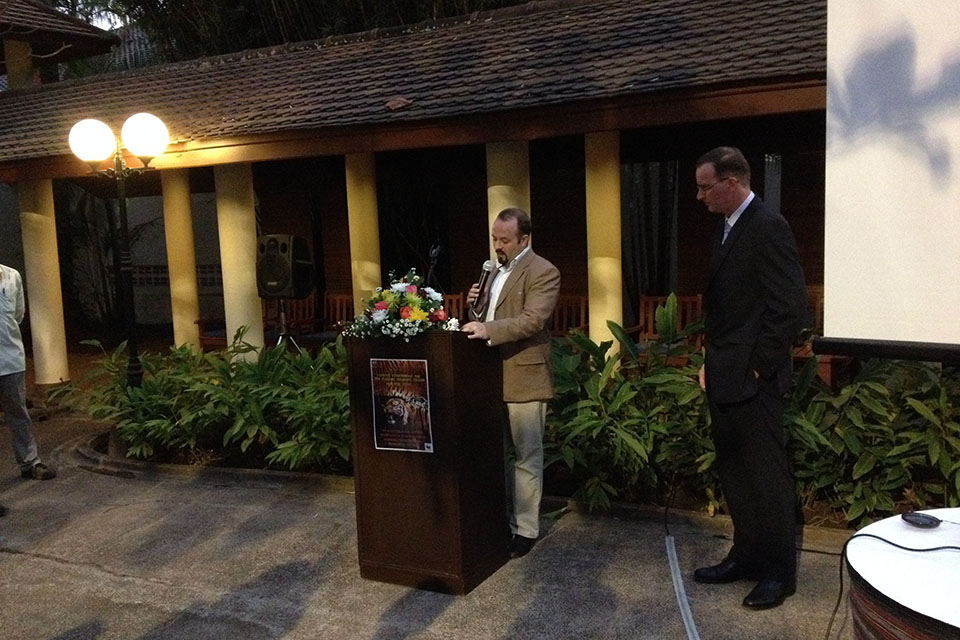 In his opening speech, Ambassador Philip Malone said:
We are pleased to be able to support Lao government attendance at this important event and welcome the commitment of the Lao government to combat the Illegal Wildlife Trade. I hope the London Conference results in further commitments to act to stop the illegal trade in wildlife and that international partners can work together with the Lao government to realise these.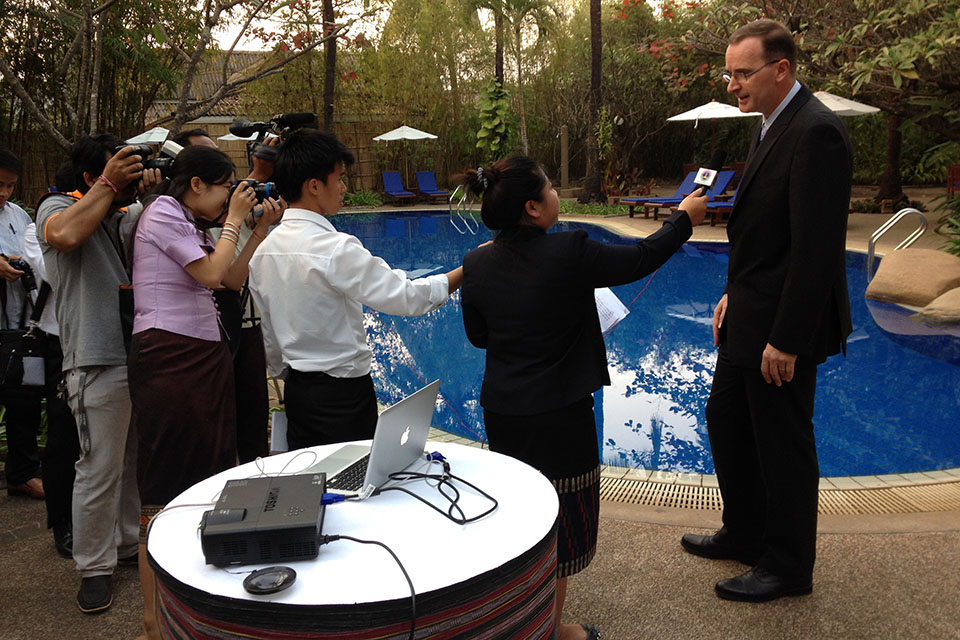 Published 6 February 2014