'Landmark day' for UK legal industry
Jonathan Djanogly said it was a 'landmark day' as new business structures launched, opening up legal services for lawyers and non-lawyers.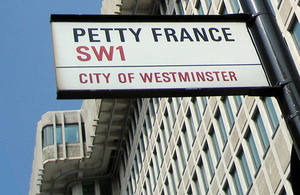 Alternative Business Structures (ABS) are firms which are partly or fully owned or controlled by non-lawyers to provide legal services, or a mixture of legal and non-legal services.
High street shops, supermarkets and internet firms for example, will be able to sell consumer legal services in England and Wales for the first time alongside their other products.
This opening up of the legal services market for lawyers and non-lawyers to work together is expected to lead to greater competition, consumer choice and business opportunities.
Mr Djanogly said: "This is a landmark day for the UK legal industry.
'This will enable firms to set up multi-disciplinary practices and provide opportunities for growth.
'Potential customers will find legal services become more accessible, more efficient and more competitive.'
The new business structures are backed by a far-reaching complaints and regulation system so that consumers can be confident of the quality of service provided by lawyers working in these new kinds of law firms.
The Legal Services Board will oversee the regulation of firms and the Legal Ombudsman provides a complaints service with robust protections in place for consumers.
Press release: New dawn in legal sector will give boost to UK business and customers
Read Jonathan Djanogly's speech at the Legal Services Board (0.04mb)
Published 7 October 2011