World news story
Kuwait Elections: Ambassador Baker Sends His Congratulations
British Ambassador in Kuwait sends his warmest congratulations to those who were successful in Saturday's elections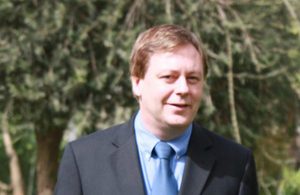 Kuwait went to the polls on Saturday 28th July to elect its latest parliament. A team from the British Embassy was out and about at the polling stations enjoying the election atmosphere – quieter than usual due to the intense heat and Ramadan timing. As expected the elections were free and fair. Following the election, the British Ambassador, His Excellency Mr Frank Baker had the following to say:
My warmest congratulations to those who were successful in Saturday's elections. My government is looking forward to working with the new parliament to strengthen further UK-Kuwait relations and support the goals and aspirations of the Kuwaiti people.

Kuwait's long history of democracy and open society is well-known. This brings in my view an innate stability beneath the occasionally fractious political scene. It is also one of the reasons why Kuwait remains such an attractive place for British businesses to operate and for Brits to come and work. Previous government and parliaments have done much to improve the co-operation between the UK and Kuwait in the trade field, through making it easier for international companies to work in Kuwait, encouraging foreign investment, and helping to ensure British companies are able to offer their services to support Kuwait's ambitious National Development Plan. I am sure that this will continue and that the UK can continue to play a role in Kuwait's drive for economic progress.

Politically, this parliament has been elected at a crucial time for Kuwait and the wider region. We in the UK, as Kuwait's oldest friend and one of its closest allies remain firmly committed to the country and its people. I look forward to working with the new parliament and – when announced – the new government in striving to solve or improve the many crises affecting the region. We also stand ready to assist individual parliamentarians with their own legislative agenda, as we have done in the past through translating British legislation on wide ranging issues including anti-bribery and freedom of expression.
Published 28 July 2013