Koestler prisoner art awards
Entries are open for an annual awards of prisoner art.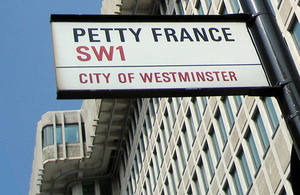 Every year the Koestler Awards, run by prison charity the Koestler Trust, also exhibit a selection of art entries that are displayed at Royal Festival Hall in London.
Tim Robertson, chief executive of the Koestler Trust, said: 'I hope the Koestler Awards are helpful to frontline staff - a tool you can use to motivate offenders to take up a positive activity and achieve their best.
'And the entries don't have to come through prison education departments: prisoners can send us work direct from their wing, as long as a member of staff signs the entry form, and we really want more entries from offenders on community sentences.'
'Constructive'
Last year there were over 5,000 entries to the awards by offenders from prisons across England and Wales and more than 10,000 visitors to the exhibition.
This year there will also be an exhibition in the North West of England, supported by The Co-operative, and in Scotland.
This is the Koestler Trust's 50th annual exhibition of art by offenders, with entries open to those in secure establishments across the UK, as well as Probation and Youth Offending Services and British prisoners abroad.
Jeremy Paxman, who will be judging the entries this year, said: 'Out of sight, out of mind' is the way most of us think about prison. It's understandable, but not particularly constructive.
'Actually, helping someone is one of the most rewarding things you can be asked to do. A world without help is too grim to contemplate,' he added.
The Koestler Awards is the UK's best-known prison arts charity. Set up in 1962 the scheme helps turn offenders' lives around by improving entrants' self-esteem, allowing them to lead more positive lives by motivating them to get involved in the creative arts.
The deadline for this year's is 8 April 2011. The entry form and guidance can be downloaded on the Koestler Trust website
Published 16 March 2011