Know the rules of the road in South Africa
If you're planning to drive to World Cup matches in South Africa this summer, be aware of local traffic laws and other safety precautions.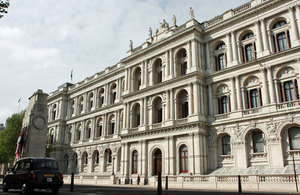 South Africa offers some spectacular scenery for those thinking of driving around the country. South Africans also drive on the same side of the road as the UK. However there are other driving challenges you should bear in mind when planning your journey.
South Africa is a vast country and the driving distances on straight roads can be lengthy. Journeys between World Cup venues can take up to 15 hours. You should aim to take regular breaks, and be prepared for driving in unfamiliar conditions.
Driving at night can be particularly difficult as most areas have little or no street lighting. Care should be taken, especially with animals potentially on the road and other vehicles driving without lights on.
Make sure you are prepared by taking out travel insurance and checking the local rules of the road. You should also remember to take your full driving licence.
You can find more information on driving in South Africa in our World Cup travel advice, and our travel advice for South Africa.
Published 19 May 2010