Press release
Research lays bare England's new geography of disadvantage
Social mobility index highlights variations in prospects of disadvantaged kids across England.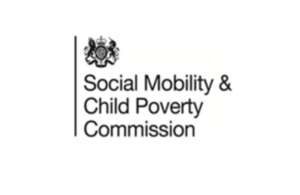 The Social Mobility and Child Poverty Commission today (31 January 2016) publishes a major new piece of research, ranking each of the local authorities in England in terms of the social mobility prospects of disadvantaged children in their area. This is the first piece of research to examine social mobility in detail at individual local area level.
The social mobility index maps the new geography of disadvantage. It shows London and its commuter belt pulling away from the rest of the country in terms of social mobility. It also shows many coastal areas - such as Blackpool, Great Yarmouth and Minehead - and industrial towns - like Mansfield and Stoke - are becoming entrenched social mobility cold spots.
For the first time it reveals that many better-off parts of England are worse at creating opportunities for their disadvantaged children than areas that are far more deprived. Some of the worst-performing areas - like Norfolk - are rural, not urban, in character or are in what have often been regarded as relatively affluent parts of the East of England and the Midlands. Norwich, Worcester, Oxford, Cambridge and Northampton are all identified as social mobility 'coldspots' - meaning they are among the worst-performing 20% of areas.
The index compares the chances that a child from a disadvantaged background will do well at school and get a good job across each of the 324 local authority district areas of England. It examines a range of social mobility indicators covering the educational outcomes of disadvantaged young people - in the early years, at school and college and in higher education - and opportunities in local job and housing markets to identify the best and worst places in England in terms of the opportunities young people from poorer backgrounds have to succeed.
Key findings
London and its commuter belt is pulling away from the rest of the country. Young people from disadvantaged backgrounds who live in these areas are far more likely to achieve good outcomes in school and have more opportunities to do well as adults than those in the rest of the country.
Coastal areas and industrial towns are becoming real social mobility cold spots. Places like Doncaster, Mansfield, Stoke, Blackpool and Great Yarmouth are performing badly on both educational measures and adulthood outcomes, giving young people from less advantaged backgrounds limited opportunities to get on.
England's major cities are failing to be the places of opportunity they should be. While London is way ahead no other major cities do well, although there is still a marked difference between cities like Manchester, Birmingham and Southampton (which are about average against the social mobility index) and cities like Nottingham, Derby and Norwich (which perform very badly).
Many of the richest places in England are doing worse than places that are much poorer. While there is undoubtedly a link between the affluence of a local area and the life chances of disadvantaged young people - with richer areas tending to do better against the social mobility index than poorer areas - there are many affluent areas that fail young people from poor backgrounds. Places like Worcester, Oxford, Cambridge, Northampton and Wellingborough do badly.
Similar areas that are only a few miles apart do very differently on social mobility despite having similar challenges and opportunities. There are large differences in life chances between areas that are only a few miles apart. The tables included in the report identify the best and worst areas in England and within each region, illustrate the wide variation that exists.
Social Mobility and Child Poverty Chairman Alan Milburn said:
The social mobility index uncovers a new geography of disadvantage in England. It lays bare the local lottery in social mobility. It gets beneath the surface of a crude north-south divide and calls into question some of the conventional wisdom about where disadvantage is now located. It is shocking that many of the richest areas of the country are the ones failing their poorest children the most.

This report is a wake-up call for educators and employers as well as policy-makers, both local and national. If social mobility is to take off, much more will need to be done if there is to be a level playing field of opportunity in our country. The gulf between the ambition of a one nation Britain and today's reality of a divided Britain is far too wide.

I hope the government will put itself at the head of a new national drive to ensure that in future progress in life depends on aptitude and ability, not background and birth: on where people aspire to get to, not where they have come from. This report suggests that is long overdue.
Notes for editors
!@1
The social mobility index is the first attempt to uncover the local geography of social mobility. It examines the prospects that children from low-income families growing up in each of the 324 local authority districts of England have of being socially mobile. It brings together 16 different local social mobility indicators looking at the educational outcomes achieved by young people eligible for free school meals in the early years, school and further and higher education, the opportunities that exist in the local labour market and housing market of converting good qualifications into a good job and a decent standard of living.
The Social Mobility and Child Poverty Commission is an advisory non-departmental public body established by the Child Poverty Act 2010 as amended by the Welfare Reform Act 2012. The commission started to operate in January 2013. Under the provisions of the Welfare Reform and Work Bill, the commission's name would change to the Social Mobility Commission.
The role of the commission is to:

monitor the government's progress in improving social mobility and reducing child poverty in the United Kingdom
provide independent published advice to Ministers at their request
challenge non-government institutions, such as higher education, business and others, to improve their performance on social mobility

The commission's board currently consists of 6 Commissioners:

Alan Milburn (Chair)
Baroness Gillian Shephard (Deputy Chair)
Paul Gregg, Professor of Economic and Social Policy, University of Bath
Douglas Hamilton, Director of the RS Macdonald Charitable Trust
David Johnston, Chief Executive of the Social Mobility Foundation
Catriona Williams, Chief Executive of Children in Wales

For more information and interview requests, call Paul Johnston on 07469 031848 or email secretariat.director@smcpcommission.gsi.gov.uk
Published 31 January 2016