News story
Key technologies: £3 million for business innovation
Businesses can apply for a share of £3 million for feasibility studies into technology projects across four key areas.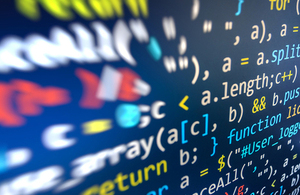 Future UK economic growth will be driven by innovation in four key technology areas:
advanced materials
biosciences
electronics, sensors and photonics
information and communication technology
These four areas underpin the development of high-value products and services across many industrial sectors.
Innovate UK has up to £3m available for feasibility studies led by small or micro businesses into innovative projects in all four areas.
Advances will help to keep the UK at the forefront of technological innovation and generate significant economic growth.
Studies can be carried out into a range of new products and services, from lightweight materials and nanotechnologies to biological products, sensor systems, power electronics, use of data and improved computing experiences.
Competition information
the competition is open to businesses of any size
projects must be led by a small or micro company working with at least one other business or research partner
small or micro businesses could receive up to 70% of their eligible project costs, medium-sized businesses 60% and large businesses 50%
projects should range in size from total costs of £50,000 to £150,000 and last 6 to 15 months
the competition opens on 18 May 2015
the deadline for registration is noon on 2 September 2015
a briefing event will be held in London on 20 May 2015
Published 14 May 2015