Press release
Ketamine 'alternative' referred to drug experts
The government has sought advice from independent drug experts on whether to temporarily ban a substance being sold as 'safe ketamine'.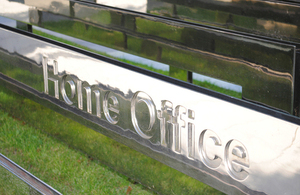 The Home office has referred methoxetamine (also known as mexxy or MXE) to the advisory council on the misuse of drugs (ACMD) for its views on controlling it under a new temporary control power.
The move comes in light of concern about the potential harms of the substance and its availability in the UK, where it is being advertised and sold as a safe alternative to the class C drug ketamine.
The ACMD now has up to 20 working days to investigate the substance and make a recommendation to the government whether methoxetamine should be subject to a temporary drug class order, which would make the substance illegal for 12 months.
If an order is introduced, the ACMD will continue to investigate its harms and within 12 months advise the government whether methoxetamine should be placed under permanent control under the misuse of drugs act 1971.
Minister for crime prevention and antisocial behaviour reduction Lord Henley said:
'We have become increasingly concerned at the potential harms of methoxetamine, and continue to work with our drug experts on the ACMD to decide on the best way to protect public health.
'Methoxetamine is one of the new psychoactive substances that has been identified by our forensic early warning system, which detects new substances in the UK.
'It is important for those considering using these drugs to understand that just because a substance is legal, it does not mean it is safe and should not be seen as a safer alternative to illegal substances.'
Notes to editors
1. The government's referral letter to the advisory council on the misuse of drugs (ACMD), and more about the council can be found at: www.homeoffice.gov.uk/agencies-public-bodies/acmd/
2. The power to make a temporary drug class order, introduced through the police reform and social responsibility act 2011 in November 2011, gives the home secretary the authority to control any substance (known then as a temporary class drug) considered harmful or potentially harmful informed by the ACMD's initial advice while the council prepares more detailed advice to government. Parliamentary approval is then sought.
3. More information about TDCOs can be found at: www.homeoffice.gov.uk/publications/alcohol-drugs/drugs/temporary-class-drug-factsheet
4. This substance was identified in the home office's forensic early warning system (FEWS) which has improved the government's ability to identify new drugs available into the UK. It was launched because of the increasing number of 'legal highs' entering the UK. It includes developing a co-ordinated UK-wide approach to laboratory testing and analysis of drug seizures, as well as wider test purchasing.
5. The home office has also been gathering further information about methoxetamine from a range of stakeholders through its drugs early warning system (DEWS), which is a network of specialist experts and organisations with an interest in drug issues. This is the first time that DEWS has been used.
6. The government launched its drug strategy in December 2010 which can be found here: http://www.homeoffice.gov.uk/drugs/drug-strategy-2010/
7. For further information please contact the home office press office on 020 7035 3535.  
Published 6 March 2012