Kenneth Clarke's response to 2011 Reoffending Compendium
Intelligent sentences which target the root causes of crime are the right way to tackle reoffending Ken Clarke said today.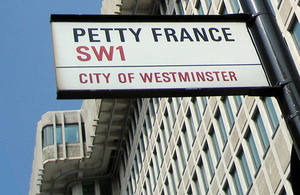 Mr Clarke said:
'Statistics show that reoffending in this country is unacceptably high and underline the urgent need for steps to counter it.  It is a national scandal that nearly half of all offenders reoffend within a year of release.
'Sentences must properly punish offenders as well as address the causes of their offending so that they are made ready to go straight once their punishment has ended. 
'Prisons need to be places of hard work, not idleness, and both prison and non-custodial sentences need to do much more to properly address the serious underlying causes of crime such as drugs and mental illness.'
The figures released by the Ministry of Justice show that offenders jailed for between two and four years have lower reoffending rates than those given shorter sentences.
They also showed that offenders on community orders had lower reoffending rates than those given custodial sentences of less than a year.
Mr Clarke said that for less serious criminals other kinds of sentence are often better at both punishment and reform than a short stint in prison. This is often because a brief spell in jail is not long enough to complete rehabilitation programmes that tackle the root cause of offending, such as drug addiction, or change behaviour.
Read the 2011 Compendium of reoffending statistics and analysis

Published 10 May 2011