Kenneth Clarke: 'I will promote UK legal services'
Justice Secretary Kenneth Clarke said today he will be promoting UK legal services to a worldwide audience.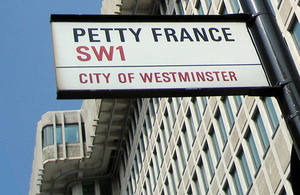 'The rule of law is one of our greatest exports,' he said. 'I am prepared to wear out much shoe leather promoting the UK as lawyer and adviser to the world.'
Speaking at an event for legal and business leaders in London, the Justice Secretary outlined a number of initiatives the Government is undertaking to further the interests of the UK's legal businesses, which provided £23 billion to the UK economy in 2009.
Mr Clarke added: 'I want to make it clear that for this Government, the City of London is a legal centre - not just a financial one.'
The Justice Secretary also said he was looking forward to the introduction of Alternative Business Structures on October 6th. This innovative measure will allow solicitors, barristers and other professionals to work together in new ways, with the aim of increasing competition, allowing non-lawyer investment into the sector, and improving the service available to consumers.
Published 14 September 2011