Ken Clarke praises anti-corruption work'
The UK is actively supporting anti-corruption activities at home and abroad, Justice Secretary Kenneth Clarke said today.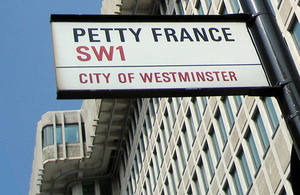 Speaking at the first anti-corruption All-Party Parliamentary Group (APPG), the Justice Secretary said the Government was serious about tackling corruption and advocating that other countries raise their standards.
Mr Clarke, who is also the International Anti-Corruption Champion, said:
'I take my role as Champion very seriously.
'Corruption hurts individuals, business, society and development. Bribery and corruption are extremely serious offences which should be punished with the full force of the law.'
The Justice Secretary also welcomed the formation of the new APPG, and praised the increased scrutiny on corruption issues:
'Parliamentary scrutiny on this important issue can only be a good thing.'
Published 7 November 2011