Ken Clarke: £50m for victims' services
An overhaul of victims' services could see up to £50m generated from offenders to help create a speedier, more supportive system.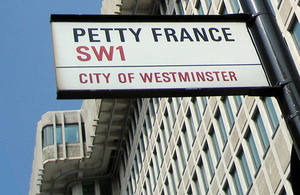 Criminals will be forced to fund victims' support services and those with unspent convictions could be banned from claiming compensation, under new proposals announced by Justice Secretary Kenneth Clarke.
The planned shake-up is now out to public consultation.
Kenneth Clarke said:
'Victims in this country must be able to rely on a justice system which punishes offenders properly and ensures that victims who suffer serious consequences are properly helped and supported.'
He added: 'Cash compensation should be better focused on blameless victims of the most serious crimes and more support for victims should be funded by offenders rather than taxpayers.'
Supportive projects
One of the projects that could benefit is 'The Sanctuary Project', which helps victims of domestic violence to stay in their homes and feel safe.
 
Many victims of domestic violence are reluctant to move away from home where they have networks of support. Moving home also means their children have to change schools and leave their friends. The Sanctuary Project offers practical help to make it safer if victims choose to stay in their own home where it is safe for them to do so. 
The project can give victims high levels of security, including door and window locks, to create a 'safe sanctuary' within their home.  It can also help with a quick Police response in case of an emergency as well as support from a specialist.
Dave Hinton, Crime Prevention Officer, says:
'The Sanctuary Project is a way of keeping victims of domestic violence in their own homes.
'By fitting appropriate security we can make them feel safer and it's better as it stops the additional disruption for the victim and the council in re-housing and re-location.'
Published 30 January 2012