News story
Keeping the lights on - letter from Edward Davey to the Telegraph
SIR - Diversity is the key to our future energy security ("Shale gas boom may cost billions", report, February 24). With output from the North…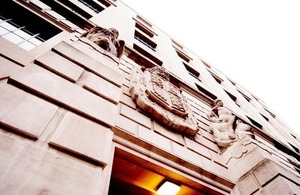 SIR - Diversity is the key to our future energy security ("Shale gas boom may cost billions", report, February 24). With output from the North Sea in decline, we are now a net importer of gas, making us more vulnerable to volatile world gas prices.
Gas will remain a vital part of our energy portfolio, but the Government is determined to reduce our dependence on expensive imports and to expand Britain's energy mix to include new nuclear and renewable energy and carbon capture and storage. The alternative would be a gamble on world gas prices falling in the future.
Shale gas may prove a worthwhile resource for the UK, but it is in its infancy. With a fifth of our generating capacity set to close over the next decade as old power stations shut down, a balanced approach is our best policy for keeping the lights on.
Even if future wholesale gas prices are much lower than most analysts expect, our proposals to reform the electricity market and revolutionise the energy efficiency of our homes will deliver the best deal for Britain and for consumers while making sure we have the energy supplies we need.
Edward Davey MP (Lib Dem)
Secretary of State for Energy and Climate Change
London SW1
Published 3 March 2012