Intention to commence company director disqualification proceedings advised.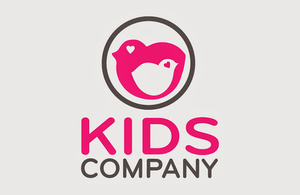 A spokesperson for the Insolvency Service said:
We can confirm that the Insolvency Service has written to the former directors of Keeping Kids Company informing them that the Business Secretary intends to bring proceedings to have them disqualified from running or controlling companies for periods of between two-and-a-half and six years.
As this matter will now be tested in the Court it is not appropriate to comment further.
The proceedings will name all nine former directors; Sunetra Devi Atkinson, Erica Jane Bolton, Richard Gordonn Handover, Vincent Gerald O'Brien, Francesca Mary Robinson, Jane Tyler, Andrew Webster and Alan Yentob. The former chief executive Camila Batmanghelidjh was not formally a director at the time the charity collapsed, however the proceedings will allege that she acted as a de facto director and should therefore also be disqualified from running or controlling other companies.
The intention to bring disqualification proceedings follow an investigation by the Insolvency Service, an executive agency of the Department for Business, Energy and Industrial Strategy.
Published 31 July 2017