Kay review of UK equity markets publishes call for evidence
Business Secretary Vince Cable asked Professor Kay to lead an independent review into UK equity markets and the role they play in supporting…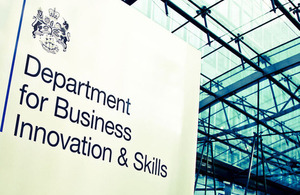 Business Secretary Vince Cable asked Professor Kay to lead an independent review into UK equity markets and the role they play in supporting corporate performance. The review will consider growing concerns that short-term incentives and pressures may be having a detrimental effect on the way that companies are owned and managed in the UK.
Speaking at a launch event at the National Association of Pension Funds, Professor Kay said:
"We begin this review with one, and only one, preconception: that the purposes of equity markets in this country are to enhance the performance of British business and to provide good returns to savers and pensioners. Equity markets contribute to our prosperity in our multiple roles - as employees of businesses, as consumers of their products, as savers, as prospective pensioners whose standard of living depends on investment returns. Everything we will do in this review follows from the perspective of how these markets contribute to jobs, growth and financial security."
Professor Kay urged interested parties to respond to the call for evidence, saying:
"This is an excellent opportunity for all interested parties to help us make the UK more competitive, and to benefit from serving the long-term interests of British businesses and the economy. I hope that everyone takes the chance to read the discussion paper and submit evidence."
The call for evidence, which is open until the 18 November, sets out to examine the mechanisms of corporate control and accountability provided by UK equity markets, and their impact on the long-term competitive performance of UK businesses.
Professor Kay is supported by an Advisory Board comprising Sir John Rose, James Anderson and Chris Hitchen. The review will publish an interim report next spring, setting out its preliminary findings and exploring possible actions that might be taken. There will then be a second consultation period, after which Professor Kay will make recommendations to the Secretary of State in a final report in the summer of 2012.
Notes to editors:
The call for evidence for the Kay Review can be found on the BIS website here: http://www.bis.gov.uk/Consultations/kay-review-call-for-evidence-uk-equity-markets?cat=open

This independent Review was announced in June by Business Secretary, Vince Cable to investigate the way investors, shareholders, regulators and the boards of UK-listed companies can best serve the long-term interests of British businesses and the economy.

Sir John Rose, former Chief Executive of Rolls-Royce plc; James Anderson, Partner and Manager at Baillie Gifford; and Chris Hitchen, Chief Executive of the Railways Pension Trustee Company and Chairman of the Pensions Quality Mark, are also on the Board and will help Professor Kay shape his recommendations

BIS's online newsroom contains the latest press notices, speeches, as well as video and images for download. It also features an up to date list of BIS press office contacts. See http://www.bis.gov.uk/newsroom for more information.
Notes to Editors
Contact Information
Name BIS Press Office Job Title
Division COI Phone
Fax
Mobile
Email NDS.BIS@coi.gsi.gov.uk
Name Olivia Campbell Job Title
Division Department for Business, Innovation and Skills Phone 020 7215 5363 Fax
Mobile
Published 15 September 2011