Press release
Justice Minister meeting with Mohammed Mahdi Ameen Al-Bayati: December 2014
Simon Hughes discussed human rights and issues of security and justice with Iraqi Minister in London.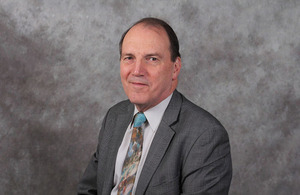 UK Justice Minister Simon Hughes met with Mohammed Mahdi Ameen Al-Bayati, the Iraqi Minister of Human Rights, in London on 9 December.
The Ministers discussed the current situation in Iraq, including issues of security, justice and the long-term stability of the country.
Following the meeting, Simon Hughes said:
I was pleased to meet with the Minister of Human Rights to discuss important issues regarding the future of human rights in Iraq.

We have welcomed the formation of a High Commission for Human Rights in Iraq and encourage the country's government to make sure this institution is working effectively.
Published 11 December 2014