July Brexit update by Ambassador Alison Rose
Ambassador Alison Rose recently spoke to British Nationals in Antwerp and Tervuren about the UK's exit from the EU.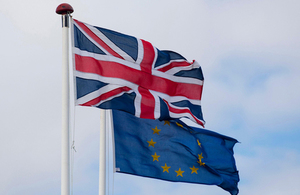 Ambassador Alison Rose gave an update on the Brexit negotiations and informed British Nationals about the proposed deal on citizens' rights in Tervuren on 19 June and in Antwerp on 26 June.
Key issues raised
We have noted the following key issues that were raised by you:
education fees for 2019-2020. Please note that the Education Secretary Damian Hinds recently confirmed that students from the European Union starting courses in England in the 2019/20 academic year will continue to be eligible for 'home fee status': see the announcement here
onward free movement
posted workers
rights in the event of 'no deal'
rights on returning to the UK
overseas voting bill
Ambassador Alison Rose said:
I wanted to thank you all for coming. It is important for me to hear about live concerns of British Nationals living and working in Belgium. I will continue to represent these concerns to colleagues working on the UK's exit from the EU.
As the negotiations continue, our plan is to hold more of these events throughout Belgium. We will make sure to inform you of these events via our Facebook and Twitter pages, where we regularly share updates about the negotiations or post information about the citizens' rights deal.
You can also consult our website or email us your concerns at public.brussels@fco.gov.uk.
We recommend registering for automatic updates and bookmarking the following pages:
Published 5 July 2018