Jonathan Djanogly: legal services to boost UK growth
Jonathan Djanogly said the legal industry already makes a 'huge contribution' to the UK economy, but has the potential to boost growth.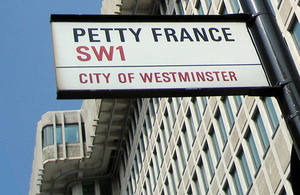 In a speech at the Future of Legal Services Forum, he said the legal industry generated £23.1 billion in 2009 - 1.8 percent of the UK's GDP - while law firm exports came to £3.2 billion.
Mr Djanogly said: 'The UK has long been recognised throughout the world as a beacon for quality legal services, and this excellent reputation attracts consumers from across the globe.
 'I would hope that allowing law firms to structure themselves in more flexible and dynamic ways and seek external investment will help to attract even more new business into the UK, boosting both the economy and the UK's reputation as a world leader in legal services.'
He added that alternative business structures should enable consumers to access a variety of services from one provider.
The minister also said plans to relax the 'overly stringent regulations' that now govern how law firms are owned and managed, should not in 'any way have an adverse impact on the quality of services and the protection of consumer interests. '
He added: 'Quite the opposite, the quality should improve.'
Published 14 April 2011