News story
Joint UK-US statement on GPS intellectual property
Common understanding of intellectual property rights related to the Global Positioning System has been reached.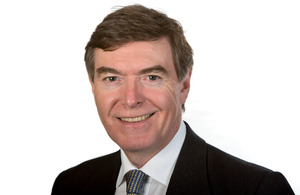 The governments of the United Kingdom and the United States of America today announced that they had reached a common understanding of intellectual property rights related to the Global Positioning System (GPS) and will work together to address broader global navigation satellite systems' intellectual property issues.
This understanding is part of a broader shared effort to advance compatibility and interoperability among civil satellite navigation systems and transparency in Civil Service provision. The 2 governments affirmed their joint commitment to ensuring that GPS civil signals will remain perpetually free and openly available for users worldwide. As part of this effort, the UK is dedicating all government-held patents and patent applications relating to US GPS civil signal designs and their broadcast from the GPS and other global navigation satellite systems to the public domain. The UK has committed to not pursuing or asserting intellectual property rights over any aspect of these signals, now or in the future.
Referring to the agreement reached, the UK Defence Minister for Equipment, Support and Technology, Philip Dunne, said:
I am pleased to welcome this new addition to our already close and wide-ranging space relationship with the United States. Our joint approach to providing this intellectual property free to end-users underpins the central role the GPS plays not just in defence operations but also in wider civil applications and civil resilience.
Speaking about the co-operative dialogue between the 2 nations that led to this agreement, US Assistant Secretary of State for Oceans and International Environmental and Scientific Affairs, Dr Kerri-Ann Jones, stated:
Our discussions on this subject have highlighted our shared interest in deepening our technical partnership and addressing complex issues together. I am especially pleased that we have developed an approach to our technical partnership that will help our private sectors continue to innovate and develop new applications that bring benefit to the people of both countries.
The UK and the US will now engage in follow-on discussions to ensure that the policy and approaches of our 2 governments are well co-ordinated, and to provide a basis for even deeper US-UK space co-operation across a range of civil and defence-related challenges and opportunities.
Published 17 January 2013