News story
Join HMRC's Twitter chat for UK landlords
HMRC is hosting a Twitter chat on Tuesday 20 October between 6pm to 9pm for anyone with a question about being a landlord in the UK.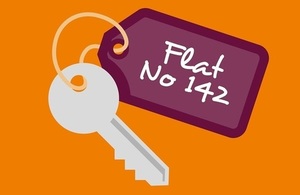 Experts from HMRC, the Residential Landlords Association, the Association of Residential Letting Agents, the National Landlords Association and Mydeposit will be answering questions on all aspects of the letting process.
Customers are invited to send their question to the relevant organisation using the hashtag #UKlandlords.
The full schedule for the evening is:
Published 20 October 2015