John Hayes comment on the closure of Daw Mill colliery
On 7 March 2013 UK Coal announced the closure of Daw Mill colliery.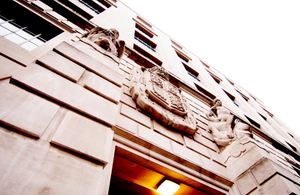 The Minister for Energy, John Hayes said:
"I have written to the unions to express my deep regret that, following a recent serious fire, UK Coal has taken the decision to close Daw Mill colliery.
"Our priority during this unsettling time for employees is to ensure that everyone is given our full support. Job Centre Plus, the Skills Funding Agency, BIS West Midlands and local skills bodies are ready to offer their considerable expertise if needed. I know there is an opportunity for some workers to be redeployed at UK Coal's other deep mines at Thoresby and Kellingley.
"Along with my Department, I understand that the company is also working closely with their insurers, suppliers and customers to agree arrangements for the way forward and I welcome this collaborative approach."
Published 7 March 2013