Press release
Jeremy Monroe confirmed as Non-Executive Director of NHS Blood and Transplant
Jeremy Monroe has been confirmed as a Non Executive Director of NHS Blood and Transplant.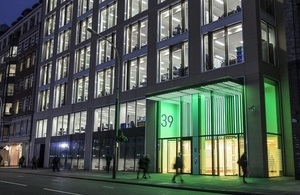 Jeremy Monroe has been confirmed as a Non Executive Director of NHS Blood and Transplant.
Jeremy Monroe was most recently a Partner and Vice President in IBM's consulting and systems integration business (GBS), and previously a Partner in PricewaterhouseCoopers, where he was an elected member of the UK Supervisory Board. He took up post on 11 February.
NHS Blood and Transplant is responsible for the provision of a reliable, efficient supply of blood to hospitals in England and North Wales, and associated services to the wider NHS. It is also the organ donation organisation for the UK and is responsible for matching and allocating donated organs.
Bill Fullagar, Chair of NHS Blood and Transplant said:
"I am delighted that Jeremy is joining a strong and ambitious Board which is devoted to improving and saving patient lives.  NHS Blood and Transplant has a record of consistently  improving the quality and the efficiency of the services it provides and will continue to set itself ambitious targets in the period ahead."
On his appointment to the NHS Blood and Transplant Board, Jeremy Monroe said:
"I am delighted to be able to contribute to such an increasingly important and rapidly developing aspect of our Health Service.  I am looking forward to adding my experience of supply chains and complex systems to a great team."
Notes to editors
For media enquiries please ring the Department of Health newsdesk on 0207 210 5221
This appointment is made in accordance with the code for public appointments, issued by the Commissioner for Public Appointments.  All appointments are made on merit and political activity plays no part in the selection process. However, in accordance with the original Nolan recommendations, there is a requirement for appointees' political activity (if any declared) to be made public. Jeremy Monroe has declared no political activity
Jeremy Monroe holds no other Ministerial public appointments
The appointment is for four years from 11 February 2013.  The role is remunerated at a rate of £7,883 for 2 to 3 days per month.
Jeremy Monroe will join the 6 other Non Executive Directors on NHSBT's Board - Andrew Blakeman, Dr Christine Costello, Professor John Forsythe, Roy Griffins, George Jenkins and Shaun Williams.
For further information on NHSBT please visit the website.
The NHS Organ Donor Register records the details of people who have registered their wishes to donate organs and/or tissue after their death for transplantation. This information is checked after someone has died, by authorised medical staff, to establish whether a person wanted to donate.
The NHS needs 7,000 units of blood daily to supply hospitals across England and North Wales. Currently, 4% of the eligible population are active blood donors, helping to ensure that hospital demand is met.
To join the NHS Organ Donor Register or to register as a blood donor call the donor line on 0300 123 23 23. You can also join online by visiting the Organ Donor Register website or the Give Blood website.
Published 1 March 2013