Jeremy Hunt joins World Cup bid team in Kuala Lumpur
England 2018 delegation present to Asian Football Confederation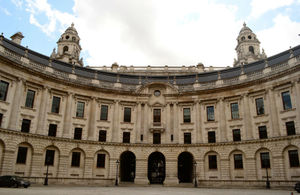 Secretary of State for Culture, Olympics, Media and Sport Jeremy Hunt arrived in Kuala Lumpur today to encourage support for England's 2018 World Cup bid.
Mr Hunt joined England 2018 chairman Geoff Thompson, chief executive Andy Anson and ambassador Paul Elliott to highlight England's strong case to host the tournament to football world governing body FIFA's Asian members.
The delegation will stress the legacy aspects of England's bid such as the FA's Football United project that will use the power of football to benefit the lives of young people around the world by investing in grassroots projects.
Awards Gala
During the visit the delegation will also attend the AFC Annual Awards Gala which honours excellence in the sport on the continent.
FIFA's Executive Committee will select the hosts for the 2018 and 2022 tournaments on 2 December.
Further information
Published 23 November 2010