Jeremy Hunt calls for 'transformation in disability sport'
Sports bodies come together at first Disability Sport Summit.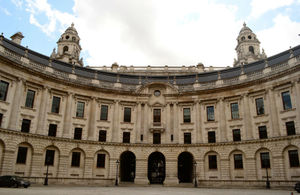 The sport sector needs to attract more disabled people into playing sport, Culture Secretary Jeremy Hunt said today.
He spoke as the Government held its first Disability Sport Summit at the Emirates Stadium, in London.
Hosting the Paralympics this year will offer a unique opportunity for UK governing bodies to integrate disability sports provision into their plans and boost participation, Mr Hunt said.
While the UK has a strong tradition in Paralympic sport at the elite level, just 17 per cent of adults with a disability currently play sport every week.
"In the year that the Paralympic Games come home, I want to see a transformation in sport for people with disabilities," the Culture Secretary said. "Now is the time for everybody to up their game, creating real sporting opportunities for disabled people."
The School Games, which will hold its inaugural competition at the Olympic Park next month, will feature a range of disability sports in a bid to encourage sports participation among younger people of all abilities.
Sport England will also invest £8 million from the Place People Play programme to help overcome some of the barriers that make it harder for disabled people to do sport.
Youngsters from a variety of disability sports sessions coordinated throughout the year by Arsenal in the Community kicked off the event with a penalty shoot-out on the Emirates Stadium's pitch.
Further information
Published 17 May 2012