World news story
Japan's nuclear restarts: Message from British Ambassador
Read the UK's view on nuclear developments in Japan on the occasion of the restart of Unit 1 at Sendai Nuclear Power Plant in Kagoshima prefecture.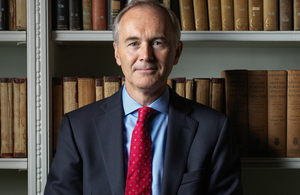 Statement by the Ambassador of the United Kingdom on the restart of Sendai Unit 1
We welcome the decision by Kyushu Electric Power Company to restart Unit 1 at Sendai Nuclear Power Plant in Kagoshima Prefecture. This follows approval by the NRA and Kagoshima Prefecture.
Climate change is one of the most significant global challenges we face. Securing a safe, reliable supply of energy whilst reducing the level of greenhouse gas emissions requires promotion of a range of energy technologies, including nuclear, as we look to take action across all sectors to build a low carbon economy. In June, the G7 – of which the UK and Japan are members – committed to decarbonisation of the global economy within this century. In the UK, we see nuclear as an important way of achieving this, with companies like Hitachi and Toshiba playing a central role in our efforts to bring forward 16GW of new nuclear capacity. We welcome the Japanese government's commitment to expanding renewable energy generation and bringing nuclear energy back online as an important baseload energy source. Doing both these things will help Japan reach its target of an 80% reduction in carbon emissions by 2050.
We recognise the severe impact of the Fukushima Daiichi accident on the people of Japan, and fully support the need to maintain a safe and effective nuclear industry. We look forward to ongoing nuclear cooperation with Japan and to future restarts for reactors which receive approval from the Japanese regulator and their local community.
Published 11 August 2015