Japan Prosperity Fund for 2015 to 2016: Call for Proposals
The British Embassy Tokyo invites interested parties to submit bids for project funding to the Japan Prosperity Fund Programme Office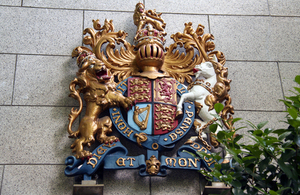 The Prosperity Fund is the FCO's dedicated annual fund supporting prosperity work overseas. Through targeted projects, it aims to support the conditions for global and UK growth: Openness, Sustainability, Opportunity and Reputation.
As a devolved programme, the Prosperity Fund is mostly allocated to Prosperity Fund priority markets including Africa, Brazil, China, India, Latin America, Mexico, South Africa, South East Asia, South Korea, Turkey and, through our delegation in Paris, the Organisation for Economic Co-operation and Development (OECD) and International Energy Agency (IEA).
Details of Prosperity Fund central programmes - call for concept bids
The deadline for submitting project concepts is revised to Thursday 18 December in Japan.
For information, a link to last year's Japan Country Strategy for the Prosperity Fund is available here.
Further information
Please contact Naomi Cowan by email
Published 17 December 2014