World news story
Japan Prosperity Fund: call for proposals
The British Embassy Tokyo invites interested parties to submit bids for project funding to the Japan Prosperity Fund Programme Office.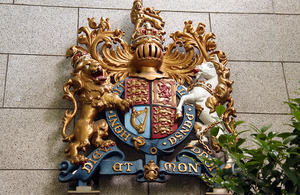 The Japan Prosperity Fund focuses on the following three areas:
An open global economy;
Avoiding dangerous climate change; and
Energy and resource security.
Proposals for projects covering one or more of the above areas are welcomed.
The Prosperity Fund supports the Prosperity objectives set by the British Embassy in Tokyo and British Consulate-General in Osaka; please see the Japan Country Strategy for details of the objectives related to the Japan Prosperity Fund. All projects must relate to one or more of the Programme Indicators set out in the strategy.

Please also see the Prosperity Fund Japan Country Strategy for further details on the fund and the sorts of projects that can be supported.

All bids should be submitted on the Concept Bid Form.

For details of the terms and conditions of working with the Foreign and Commonwealth Office (FCO), please take a look at the standard Accountable Grant Agreement, which would serve as the contract between successful bidders and the FCO.

The bidding round is divided into a concept and full bids stages. Successful bidders at the concept bids stage will be invited to submit full proposals.

All projects should plan to begin in June 2013 and be completed by early March 2014.

The deadline for submitting concept bids is 5.30pm (JST) Thursday 16 May.
If you are interested in applying for funding or if you have any questions, please contact the Prosperity Fund Manager, Naomi Cowan, to discuss your proposed project and ensure it fits with the Prosperity Fund Japan Country Strategy and our requirements.
Further information
Japan Prosperity Fund Programme Office
Naomi Cowan, Prosperity Fund Manager, British Embassy Tokyo
Phone: +81 (0)3 5211 1382
Published 25 April 2013