World news story
Jamaica hosts Nobel Peace Prize Winners for regional Chemical Weapons Training
This was published under the 2010 to 2015 Conservative and Liberal Democrat coalition government
For the fifth year, the UK funded the Regional Assistance and Protection Training in partnership with the Organisation for the Prohibition of Chemical Weapons (OPCW).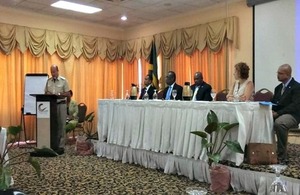 This year, the annual training took place from 14 - 18th of October, for state parties of the Caribbean Chemical Weapons Convention (CWC).
The OPCW is a UN body who administers the CWC, a highly successful regime banning chemical weapons and offering protection, advice and capability building to its 190 member states.
The Cricket World Cup of 2007 prompted the first OPCW regional training in the Caribbean, and the group is currently comprised of Antigua and Barbuda, Barbados, Dominica, Grenada, Guyana, Jamaica, St Kitts and Nevis, St Vincent and the Grenadines, Trinidad and Tobago and St Lucia along with representatives from CARICOM (Caribbean Community) and CDEMA (Caribbean Disaster Emergency Management Agency).
The UK's voluntary national contribution aims to support the development of a flexible and effective regional response to major incidents involving chemical weapons, or misuse of toxic chemicals, and to help grow and integrate it sustainably with other regional disaster management authorities and agencies.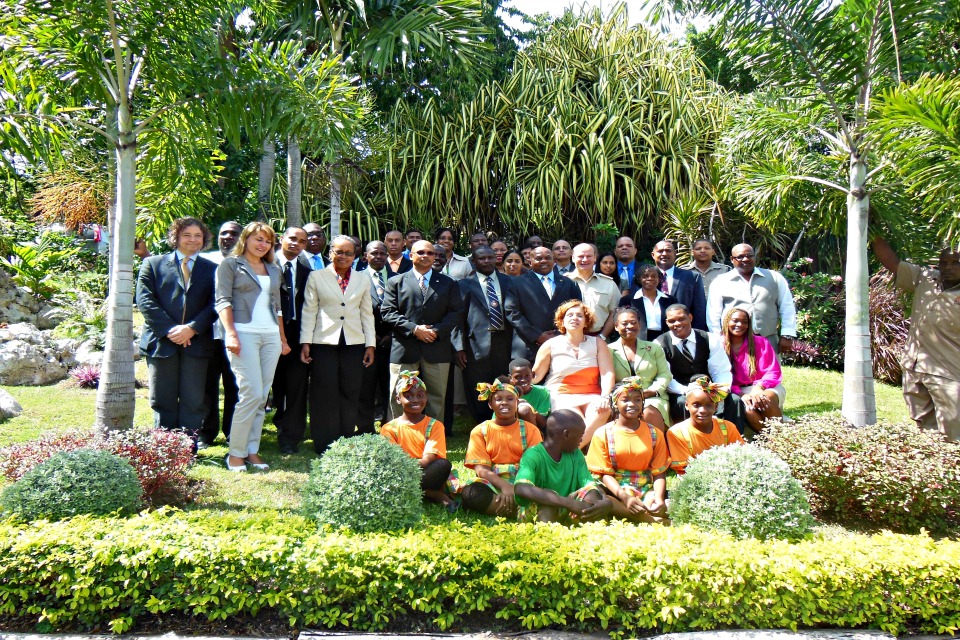 After commending the OPCW for their recent award of the Nobel Peace Prize, Lt Col Patrick Brown (Defence Attaché Caribbean) insists that British involvement will focus on "strengthening the key ties, understanding our (individual nations') strengths and weaknesses, and building better linkages to international disaster organisations and agencies."
In support of this, Robert Harewood of CDEMA added that his organisation is seeking "to empower participating states, (and) influence, collaborate and partner with other organisations to build disaster resilience in the Caribbean."
Since the Chemical Weapons Convention came into force in 1997, almost 80% of the world's declared chemical weapons have been verifiably destroyed. A remarkable achievement.
In line with the virtues recognised by the Nobel Peace Prize, the UK is proud to support such collaborations, that as Mayor for St. Ann's Desmond Gilmore declared, "help to make the world a safer place."
Document information
Published: 22 October 2013