News story
Ivory Coast - Change to travel advice
British nationals in the Ivory Coast (Cote d'Ivoire) are advised to leave by commercial means, if safe to do so unless they have a pressing reason to remain.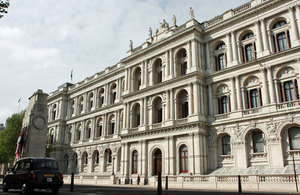 This is due to the threat of widespread instability and violence in Abidjan and other major cities.
The Foreign Office continues to advise against all travel to Cote d'Ivoire.
Read more in our Cote d'Ivoire travel advice
Published 19 December 2010