News story
IT vacancies at the IPO
The Intellectual Property Office (IPO) is seeking to recruit a number of IT Professionals.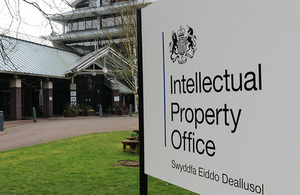 Release Practitioner
Applications Support Analysts
Infrastructure Engineer
Linux / Windows Administrator
Senior .Net Developers
Senior Java Developers
Senior User Experience Designer
Agile Test Lead
Infrastructure manager
Java Technical Lead Developer
.Net Technical Lead Developer
SCRUM Master
Security Architect
Solutions Architect
This is an exciting time to join the IPO as we embark on a three year programme of business change. Looking to ensure we offer the best service to our customers we will be looking at our business processes, how we organise ourselves and delivering our services as digital by default.
Technology is at the heart of this transformation as we look to replace our legacy, bespoke solutions with new ways of delivering business services, supporting the business change through a service-oriented architecture framework and using enterprise class components.
We are looking for experienced IT professionals who are passionate about technology but also want to talk to you if you are talented, recently qualified and just starting out on your IT career.
How to apply
Full details of the roles and how to apply are available on the Civil Service Jobs website.
The closing date for expression of interest is 27 January 2015.
For more information please email itcentralservices@ipo.gov.uk.
Published 16 January 2015