ISAF commander praises troops in open letter
The versatility, skill, determination and courage of troops in Afghanistan have been the stuff of history the Commander of NATO forces in Afghanistan said this week in an open letter to all troops.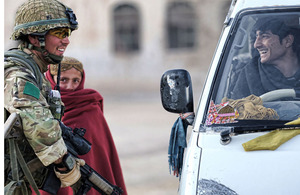 General David Petraeus, Commander International Security Assistance Force (ISAF), also said that ISAF and Afghan forces inflicted enormous losses on mid-level Taliban leaders in 2010.
He wrote the letter to all the soldiers, sailors, airmen, marines, coast guardsmen and civilians that are part of NATO forces to provide his assessment of the situation in Afghanistan as we enter 2011.
In the letter he said:
I want you to know that you and our Afghan comrades did tremendous work in 2010. Indeed, ISAF and Afghan forces made impressive progress in our mission - a mission that is of enormous importance, not just to each of our countries and Afghanistan, but to the region and the entire world as well.
As you will recall, our core objective here is to ensure that Afghanistan never again becomes a sanctuary for Al-Qaeda or other transnational extremists. Achieving that objective requires that we help Afghanistan develop the ability to secure and govern itself.
This, in turn, requires the conduct of a comprehensive civil-military campaign, carried out in full partnership with our Afghan counterparts, to improve security, develop Afghan security forces, and support the establishment of good governance and economic development.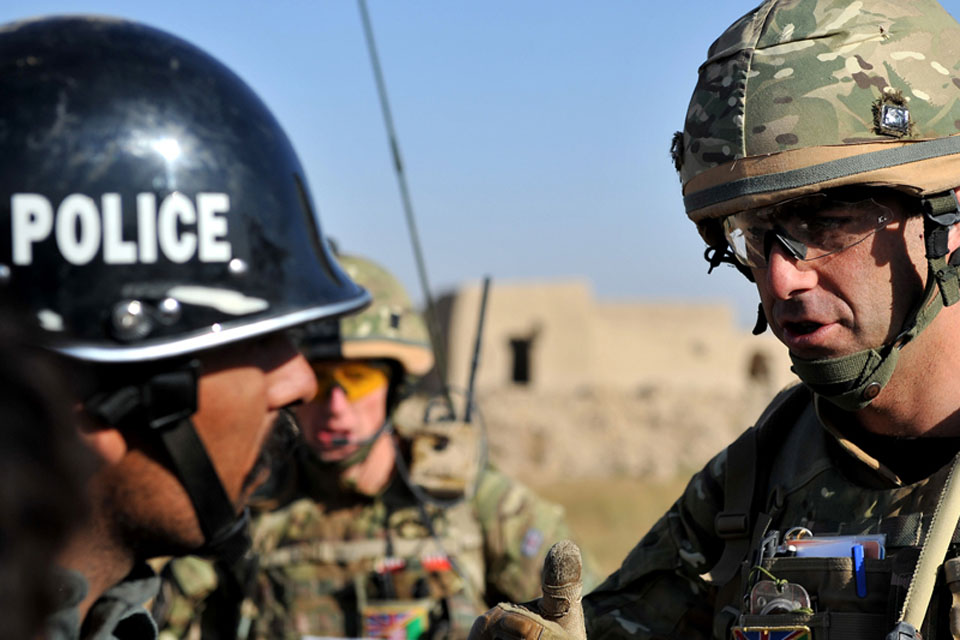 General Petraeus said the implementation of our strategy in 2010 was helped considerably by the deployment of additional ISAF forces, the growth of the Afghan Army and Police and an increase in the number of our civilian partners.
He said together with the establishment of additional organisations and refinements of our strategy, the additional resources enabled us to get the 'inputs' right in Afghanistan for the first time:
Hard-won progress was achieved in Helmand and Kandahar provinces," the General added, "a great credit to the coalition and Afghan forces who fought so skillfully and courageously in those areas.
There were advances as well in a number of other areas in the east, west and north, aided by the growth of Afghan and ISAF forces, the commencement of the Afghan local police initiative, the beginning of Afghan-led reintegration of reconcilable insurgents, and the relentless pace of targeted operations by ISAF and Afghan special operations forces.
Indeed, while there clearly is a need for additional work in numerous areas, it is equally clear that ISAF and Afghan forces inflicted enormous losses on mid-level Taliban leaders throughout the country and took away some of their most important safe havens.
Now, in fact, the insurgents increasingly are responding to our operations rather than vice-versa, and there are numerous reports of unprecedented discord among the members of the Taliban senior leadership body.
Praising the efforts of troops General Petraeus said:
To be sure, nothing about the past year's achievements was easy. To the contrary, our successes entailed hard fighting, tough losses, and periodic setbacks along the way.
Moreover, you had to transition from intense combat to complex stability operations - and back again - on innumerable occasions, sometimes on the same day.
Your versatility, skill, determination and courage have truly been the stuff of history - and we have sought to capture your accomplishments and to recognise individuals and units accordingly.
The General said that despite the achievements of 2010 there is much hard work to he done in 2011 and as always in Afghanistan the way ahead will be difficult.
He said to capitalise on the security gains achieved in 2010 we will also have to maintain support for Afghan-led efforts to establish governance that can earn the support of the people. We will have to sustain our work to enable Afghan institutions to improve basic services and to show the Afghan people that a brighter future lies in supporting the new Afghanistan rather than returning to the repressive, brutal days of the Taliban:
Needless to say, the Taliban and other enemies of security in Afghanistan will fight hard to prevent us from accomplishing these tasks. But, given the skill and the will that you and our Afghan partners demonstrated over the past year, I know that you - and they - will prove equal to the difficult tasks that lie ahead.
All of our operations must he conducted in complete partnership with, and in full support of, our Afghan counterparts. This is, after all, their country, and we are working together towards a better future for them and their children.
Increasingly - and understandably - Afghans want to exercise greater sovereignty in their country. This should he applauded. Indeed, the commencement this year of transition of security tasks in select areas to Afghan forces, at a pace determined by conditions on the ground, will facilitate the Afghan Government's increasing exercise of sovereignty.
We should enable and celebrate this, for our Afghan partners success is, of course, our success.
Summing up, General Petraeus said:
2010 was a year of significant, hard-fought accomplishments. The year ahead is likely to be a tough one too. Again, though, I am confident that the combined efforts of ISAF and Afghan forces will enable further important progress in 2011.
As always, thank you for your extraordinary service, sacrifice, skill and resolve. Each of you is part of your country's 'New Greatest Generation', and it is the privilege of a lifetime to serve with you in this critical endeavour.
Published 27 January 2011