News story
IPO top employer for working families
IPO receives second award as top employer for working families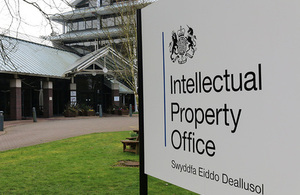 The Intellectual Property Office (IPO) was named as one of the UK's top 10 employers for working families today. The Top Employers for Working Families 2018 award recognises organisations that lead the way in creating flexible, family friendly workplaces.
We understand flexible working schemes bring benefits to our people and the business. Home working, flexible hours and shared parental leave are all available at the IPO. Support networks and staff counsellors are also on hand to provide support.
Dominic Houlihan, Director of People, Places and Services, IPO said:
The IPO is a great place to work. We are committed to the physical and mental wellbeing of our people. This includes policies that support our people to balance work and family life. An environment where people can meet their full potential is also one which delivers for customers. We retain valuable skills and are better able to respond to changes in the business environment.
The IPO also made it to the top ten in 2017. The award is run by Working Families, the UK's leading work-life balance organisation. The charity helps working parents, carers and employers achieve a better balance between responsibilities.
If you're interested in working at the IPO, search for jobs on the civil service vacancy website.
Published 11 September 2018