Press release
IPO publishes research priorities for 2015/2016
Evidence is important to building a balanced and sustainable economic growth.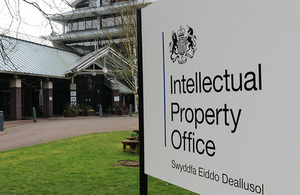 The Intellectual Property Office (IPO) has today published its research priorities for 2015/16. The research priorities provide the strong evidence base needed to support development of intellectual property (IP) policy, nationally and internationally.
This rolling programme of research looks to build on the existing evidence base and support future development of policy across all IP rights and the IPO's objective of creating a balanced IP framework.
The new research priorities will look to deliver projects around three themes:
enforcement and infringement
IP, innovation and growth
the value of IP
Intellectual Property Minister Baroness Neville-Rolfe said:
Our understanding of the economic benefits of IP is growing year on year. The UK's future economic success lies in innovative businesses recognising and valuing their intangible assets.

The IPO's work in delivering a robust IP system is integral to that success and is down to the sterling work of the IPO and its development of an IP system that supports business. These priorities help us understand how a well-functioning IP system can build business confidence to invest in innovative ideas to capture new markets, generate income and increase returns on their investments.
Pippa Hall, Chief Economist, IPO said:
I am excited to announce the publication of the IPO's new research priorities for 2015-2016. Our excellent Economics team commissions a wide range of IP-related research to build the economic evidence base. This evidence is key to the Government's policy discussions on IP and innovation at home and overseas.

The IPO are very fortunate to work with a variety of renowned and committed researchers, both UK and international academics and consultants. Additionally, our research is discussed and peer reviewed by our industry stakeholders, academics, colleagues at the IPO and other government departments.

IPO research is well respected by economists around the world and is often cited as world class.
Notes to Editors
The full report is available.

The IPO is located within the Department for Business, Innovation and Skills (BIS) and is responsible for the national framework of intellectual property rights, comprising patents, designs, trade marks and copyright.

The IPO's role is to help manage an intellectual property system that:


encourages innovation and creativity
balances the needs of consumers and users
promotes strong and competitive markets and is the foundation of the knowledge-based economy



The IPO operates in a national and an international environment and its work is governed by national and international law, including various international treaties relating to intellectual property to which the United Kingdom is a party.
Published 9 September 2015