IOC praise London 2012 preparations during visit
Games plans well on track and IOC happy with legacy strategy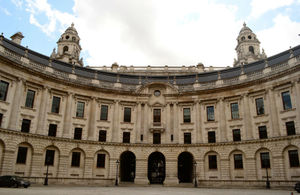 International Olympic Committee Coordination Chairman Denis Oswald has praised preparations for London 2012 and the legacy plans for the Games.
Speaking after the eighth IOC Coordination Commission meeting in London Oswald said that the capital is well on track and indicated that 2012 plans are further ahead at this stage than previous host cities were.
"We feel comfortable to have reached this stage," said Mr Oswald. "At more than one year before the Games we have not always been in such a comfortable position. We are sure that athletes will enjoy their time at London 2012." 
He added that he was impressed with the legacy strategy for the Games and that those who doubt the legacy from London 2012 should change their view.
"All of the venues are planned with legacy in mind. They are being planned with an eye to the future and not to leave white elephants. Legacy is not just about sporting infrastructure - there is the complete regeneration of the East End part of London. This is something that would not have happened without the Games."
As well as visiting the Olympic Park, including the Olympic Stadium, the IOC also visited the athletes' village which came in for particular praise with Oswald calling it "excellent" and "one of the best villages ever for athletes."
Further information
Published 13 August 2012