News story
Inward investment
The UK's ability to attract and retain investment from abroad is at the heart of economic recovery plans.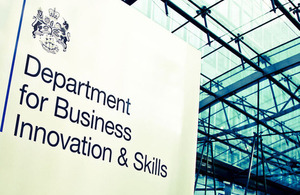 That was the message from the Prime Minister David Cameron, who was joined by Business Secretary Vince Cable, Business Minister Mark Prisk and Intellectual Property Minister Baroness Wilcox at the UK Trade and Investment Summit in London today.
More than 100 of the UK's leading investors were present, including representatives of Hutchison Whampoa, Motorola, Tata Group, Toyota, Siemens, Emirates, Fujitsu and Pfizer.
The event coincided with the release of national investment figures for 2009/10, which showed:
A record number of countries - 54 - invested in the UK, up from 53 the year before.
Inward investment generated 94,000 jobs over the past year, a 20% rise on the previous year.
These jobs were generated by a smaller number of projects - 1,619, down from 1,744 projects the previous year.
The USA remains the number one source of investment with a 14 per cent increase in the number of jobs generated (over 31,500).
The UK is seeing an increasing amount of investment from Eastern European economies with investments from Slovenia, Lithuania and Latvia. This year, the UK recorded 14 investments from Eastern Europe, a 50% increase on last year.
The Prime Minister David Cameron called for a big change in how the UK valued foreign investment. He said:
"What we are discussing today is probably the most important subject facing this country because we are coming out of a very deep and difficult recession, growth is fragile, and it is absolutely vital for our country that we attract the maximum amount of inward investment and that we do everything we can to demonstrate that the British economy is open for business, open for trade, open for investment."
Business Secretary Vince Cable said:
"Inward investment is crucial to the success of the UK's economy. It creates thousands of jobs for the country and is key to the economic growth of our regions.
"I know how attractive the UK is for doing business. That's why I'm so pleased that today I can meet with such vital international companies to encourage them to keep bringing business to Britain."
**Links **
UK inward investment report 2009/10
Number 10: Upgrading the importance of trade
UKTI press notice
Published 14 July 2010