News story
Invictus Games competitors to showcase the power of sport
Building a legacy for disability sport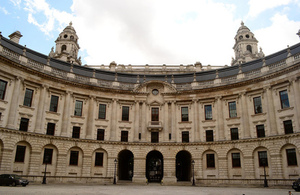 Ahead of the opening ceremony, Culture Secretary, Sajid Javid, has wished the competitors at the first ever Invictus Games good luck.
He said:
The Invictus Games is going to be a fantastic competition that will showcase the role sport plays in the rehabilitation of sick and injured servicemen and women. Sport builds hope, strength and confidence and I wish all our competitors taking part the very best of luck.
The Invictus Games has received £1.5 million of funding from the Government to help stage the event, including £500,000 funding from the Department for Culture, Media and Sport, awarded through Sport England.
The funding is supporting the Games in their mission to showcase the power of sport in recovery, support, rehabilitation to generate a wider understanding and respect of wounded, injured and sick service personnel. It will also help leave a lasting legacy from HRH Prince Harry's multi-sport event by providing competitors with a boost as they continue on their road to recovery; inspire many others who are just starting on that journey; and will provide the public with a unique opportunity to show their support.
Sport England is committed to improving sports provision for disabled people and increasing the number of disabled people who play sport. The funding from DCMS into the Invictus Games complements the existing £171 million investment by Sport England in grassroots disability sport and help further promote it.
Sport England Director of Insight, Lisa O'Keefe, said:
Our priority is to make sport a practical choice for many more disabled people and we are working hard to achieve this. We are pleased to be helping support the Invictus Games and just like the London 2012 Paralympic Games raised the profile of disability sport and inspired people, I hope more disabled people are encouraged to play sport after watching the heroics of our wounded service personnel at the Invictus Games.
There are currently 1.63 million disabled people playing sport once a week, every week. This is nearly 315,000 more than in 2005 when London won the bid to host to London 2012 Games.
The Invictus Games 2014 are to be held in London at the Queen Elizabeth Olympic Park from 10-14 September 2014 in which more than 400 wounded, injured and sick servicemen and women from 13 nations will take part in an international sporting competition.
Published 10 September 2014