News story
Investment Management System: changes to opening hours
The opening hours of the Investment Management System (IMS) will be extended during December 2014.
This news article was withdrawn on
Following the closure of IMS over the Christmas period, we are pleased to inform you that IMS has reopened for business as usual.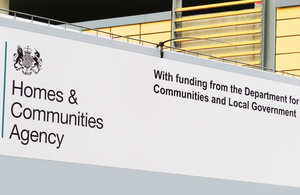 IMS opening hours in December
From Monday 1 December to Monday 22 December, IMS will be available from 8am to 8pm Monday to Friday (except Thursday 4 and Thursday 18 December when it will close at 6pm).
There will be no changes to support arrangements; the HCA Service Desk is open from 8am to 6pm Monday to Friday, and the second-line IMS user support is open between 10am and 4pm Monday to Friday.
Christmas closure
IMS will be unavailable from 5pm on Tuesday 23 December to external users. It will reopen to all users on Friday 2 January 2015 at 8am
The Compliance Audit system and Help to Buy programme management tool (part of the partner portal) will also be closed from 5pm on Tuesday 23 December and re-open on Friday 2 January 2015 at 8am.
Please note:
All IMS claims for the month of December must be submitted by external users by 5pm on Tuesday 23 December.
The last payment authorisations must be completed by 6pm on Tuesday 23 December as payment processing is not possible while the system is closed.
For Help to Buy and development schemes with a payment release date up to Tuesday 23 December, the payment will be processed and paid 7 working days later.
For Help to Buy schemes where a generated payment release date falls between 24 and 31 December the release date will not be changed. However, there will be a delay to the payment being made, with these payments being processed from 2 January.
Published 26 November 2014