World news story
Investigators say Spain is number one for 'benefit fraud abroad'
With an estimated 800,000 Britons living in Spain, it's the number one country in the world for Britons committing 'benefit fraud abroad'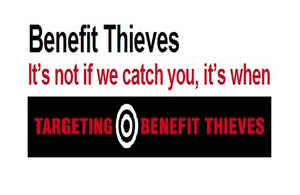 More allegations are made about people living in Spain whilst continuing to receive UK benefits than in any other country where British expatriates live.
So investigators for the Department of Work and Pensions have today (17 June) issued a fresh appeal to British expats to report anyone they suspect of fraudulently claiming UK benefits whilst living in Spain, to help stop taxpayers' money being wasted on benefit thieves when it could be spent on valuable public services such as hospitals and schools.
Married couple Peter and Marilyn Flanders from Exmouth, Devon lied to benefit officials about having no income or property in order to claim a variety of means-tested UK benefits including housing and council tax benefit.
It later transpired that the couple owned a villa in Spain that, if declared, would have made them ineligible for the benefits. In total they had fraudulently claimed over £30,000 of UK taxpayers' money. They were given confiscation orders and ordered to repay the money they had stolen or face imprisonment.
David Freud, Minister for Welfare Reform, said:
Taxpayers' money should be going to the people who need it most, not lining the pockets of criminals. The vast majority of British people overseas are law abiding. But those who are fraudulently claiming benefits while living abroad are committing a crime. We are determined to put a stop to it.
Investigators say the 3 most common types of benefit fraud in Spain involve people who
are on means-tested benefits going abroad but failing to declare their absence

have undeclared property abroad

are working while claiming sickness benefits
In Spain, claims for Income Support or Pension Credit are the most frequently investigated for fraud.
Benefit fraudsters are thieves, so if you suspect someone of committing benefit fraud in Spain call the free and confidential fraud hotline on 900 554 440.
Published 17 June 2013