World news story
Internship opportunity at the British Embassy in Lima
To lead on coordination of the work preparing for COP20, the UN global summit on climate change in the small but dynamic Economic & Sustainable Development team.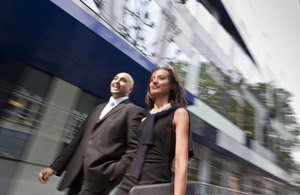 The British Embassy Lima is currently looking for an Intern to help in their preparations for the COP 20 summit to be held in Lima in December this year. Further information, including full application requirements, can be found here.
Please note, deadline for applications is Friday 18th April 2014.
As we will not be able to respond to unsuccessful applicants, if you do not receive a call for interview by Friday 25th April, please assume your application was unsuccessful at this time, but please continue to check our website for further opportunities.
Published 10 April 2014