Internship opportunity at the British Embassy in Lima
The British Embassy in Lima is looking for motivated and ambitious students to undertake an Internship at the Embassy with a starting date of 15 July.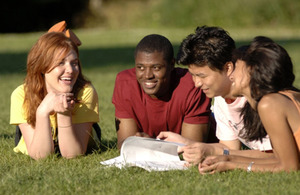 The British Embassy in Lima offers an Internship Programme to give students with leadership potential in government, business and civil society the opportunity to experience the real working environment of a busy and high profile diplomatic mission.
We currently offer internships in three of our departments: Press & Communications, Prosperity (economic development and climate change), and UK Trade & Investment. Each internship runs for six months, from July-December and January-June. Interns will have ownership of a specific project or area of work, as well as providing assistance across the full range of the team's work, and will agree a development contract to set out the key development opportunities the intern will have access to. At the end of the period the intern's line manager provides an evaluation of the intern's performance, and a certificate.
Students from approved universities can apply. These universities are currently Pontificia Universidad Catolica del Peru, Universidad del Pacifico, Universidad de Lima, Universidad Nacional de San Marcos, and Universidad Peruana de Ciencias Aplicadas. We hope to be able to extend this arrangement to other universities in the future. Details on how to apply for an internship are published on our latest news feed. We encourage you to review our postings and submit an application following the instructions in the advert. If no vacancy is listed it means there are no positions currently available. We can only review CVs submitted for specific advertised internships since we have limited resources to reply or retain unsolicited applications for employment and we are only able to respond to those candidates who are selected for further consideration.
Please see our announcement for details on role descriptions and applications.
Published 7 June 2013